Personal Coach for horseman and horse
A very warm welcome to you and thank you for taking the time to visit my website.
My name is Miriam Sherman and I am a certified Straightness Training Instructor by Marijke de Jong and Seat Instructor by Hanna Engström. I call myself a coach rather than a trainer as my approach is very individual.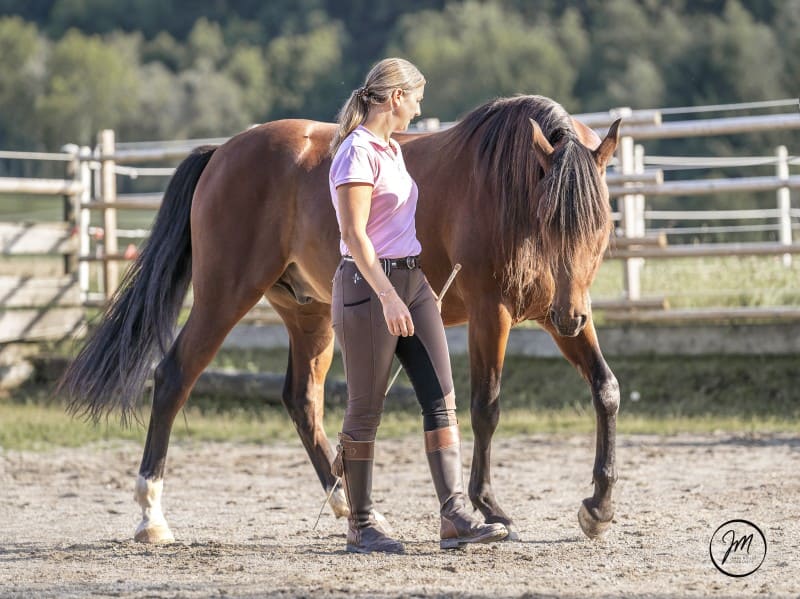 In my training I like to combine the different elements of Groundwork, Longeing, Work in hand, Riding and Liberty. Sometimes all of them add onto each other, support each other and are often a puzzle piece into the next step.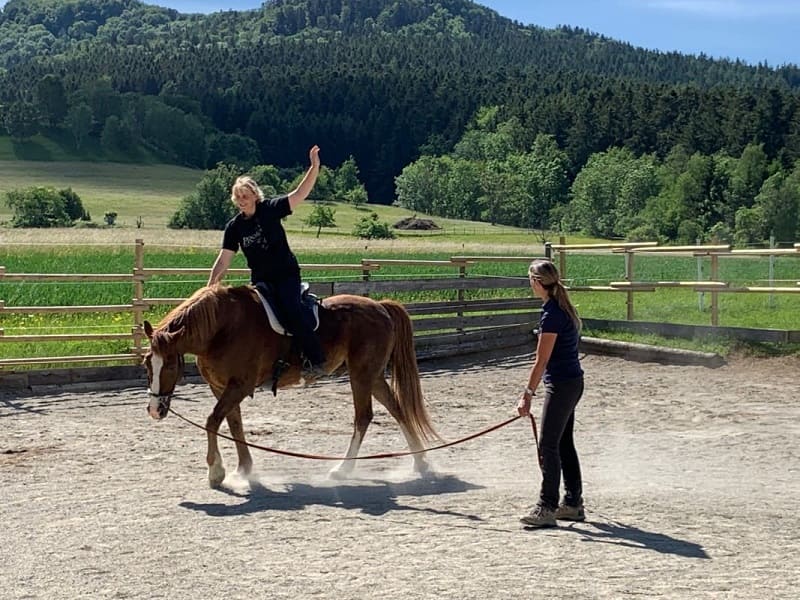 Most rider's biggest dream and main goal in terms of riding is to become one with the horse. Therefore, it is essential to train our body awareness in best case before we mount our horse. I am a certified Instructor of Hanna Engström's special developed Seat program for riders.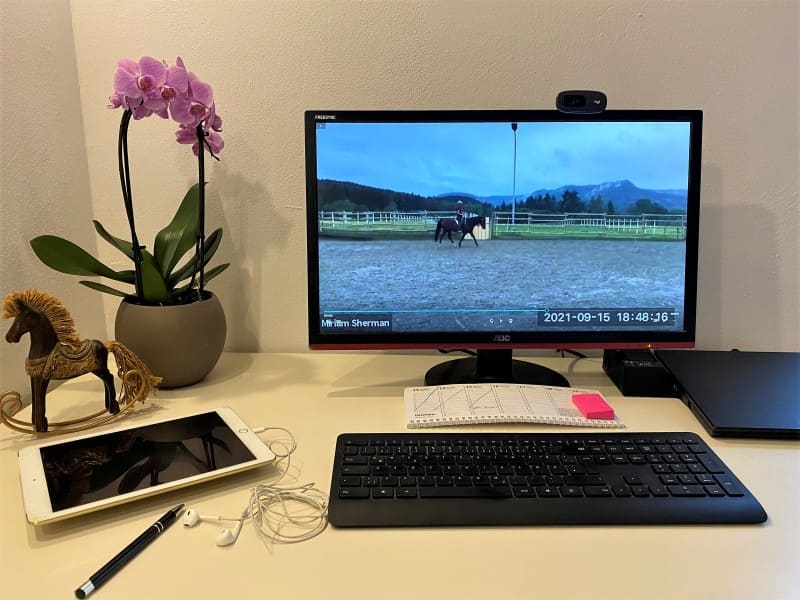 The internet makes it possible to meet & greet, to study & learn from each other no matter where you are in the world. I offer you online coaching tailored to your individual needs. Either on a regular base, intensive days in a row or individual single sessions. Whatever you wish, you decide.
Private one-to-one lessons
I offer you to be coached on your situation and requirements at regular intervals, before 'bad habits' can creep in or to simply get new impulses based on the current status.
Workshops are a great opportunity to dive intensively into training, to get to know each other and to exchange experience with like-minded horse people.
Would you like to enjoy private lessons in a familiar and cozy atmosphere? Then you are very welcome to our little private yard in Balingen-Stockenhausen submontane the beautiful Swabian Alb.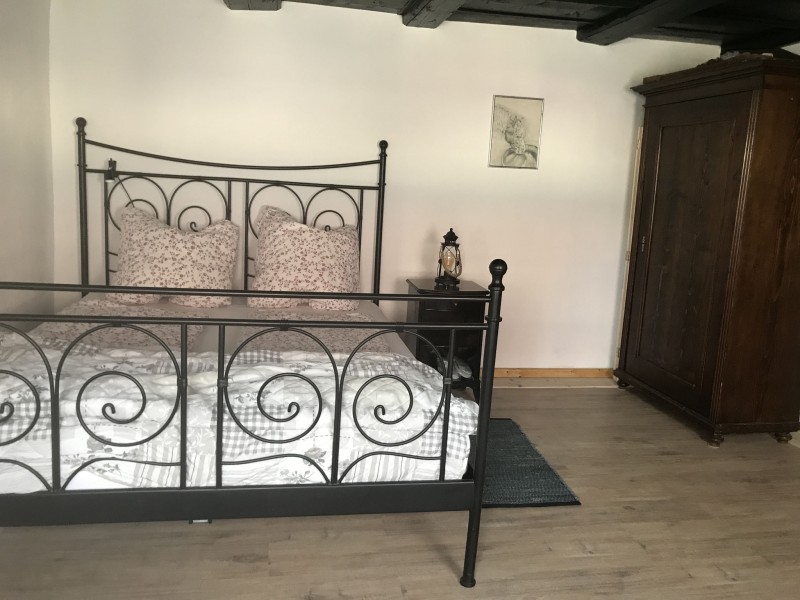 I grew up with ponies as a young child. My parents, who were quite inexperienced with horses, bought my older sister a Welsh pony, and the second followed very soon, as one cannot keep one alone, of course.
My father built a nice little open stable behind our house and asked neighboring farmers for a few meadows. We quickly learned how to keep and care for horses properly, but how to train or ride horses appropriately was still in the stars for us.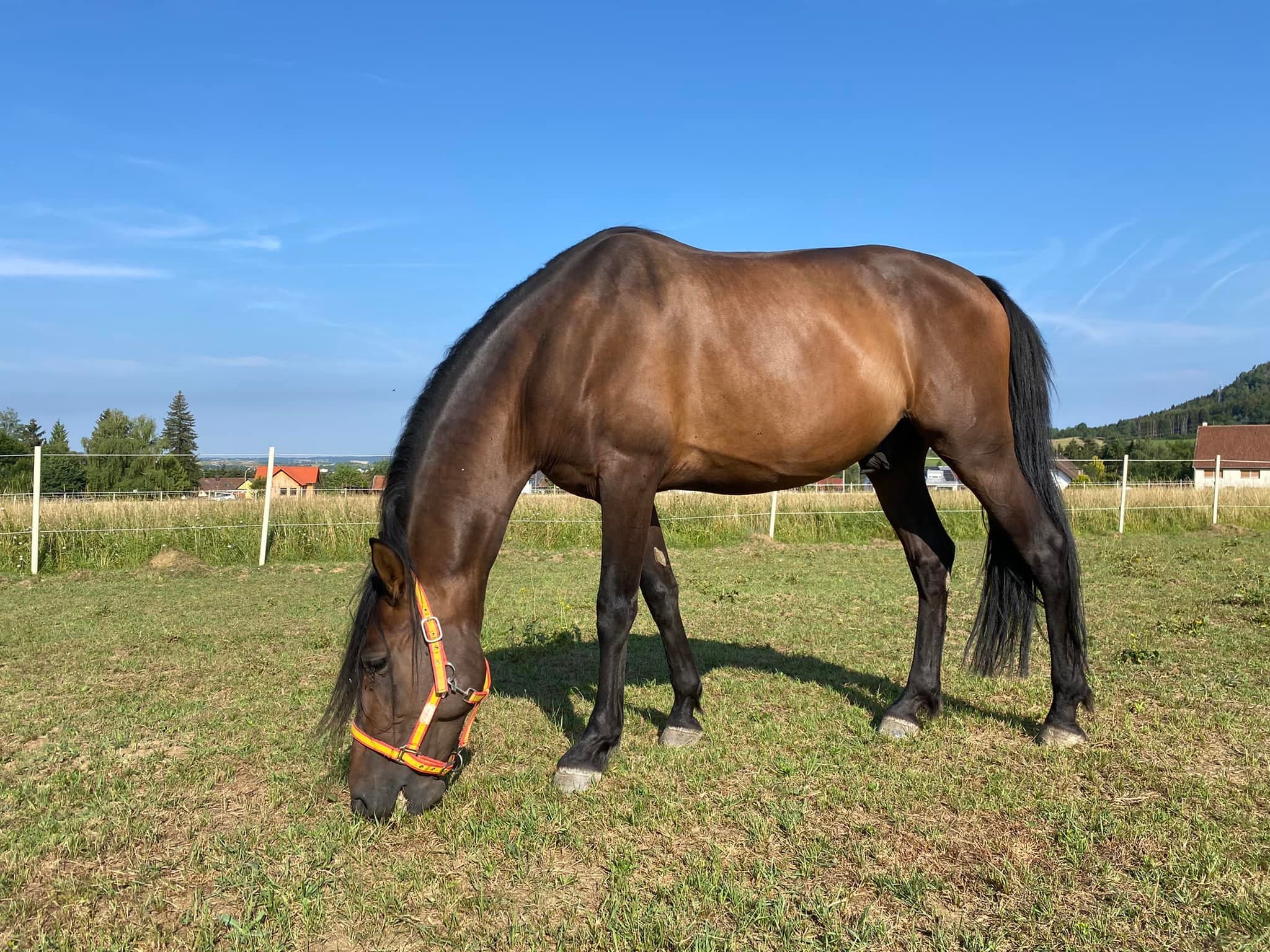 Meet the new guy in the stable.Sweet little Chocolate, 4,5 years old Andalusian.We are very happy to welcome him into our family.
Read more »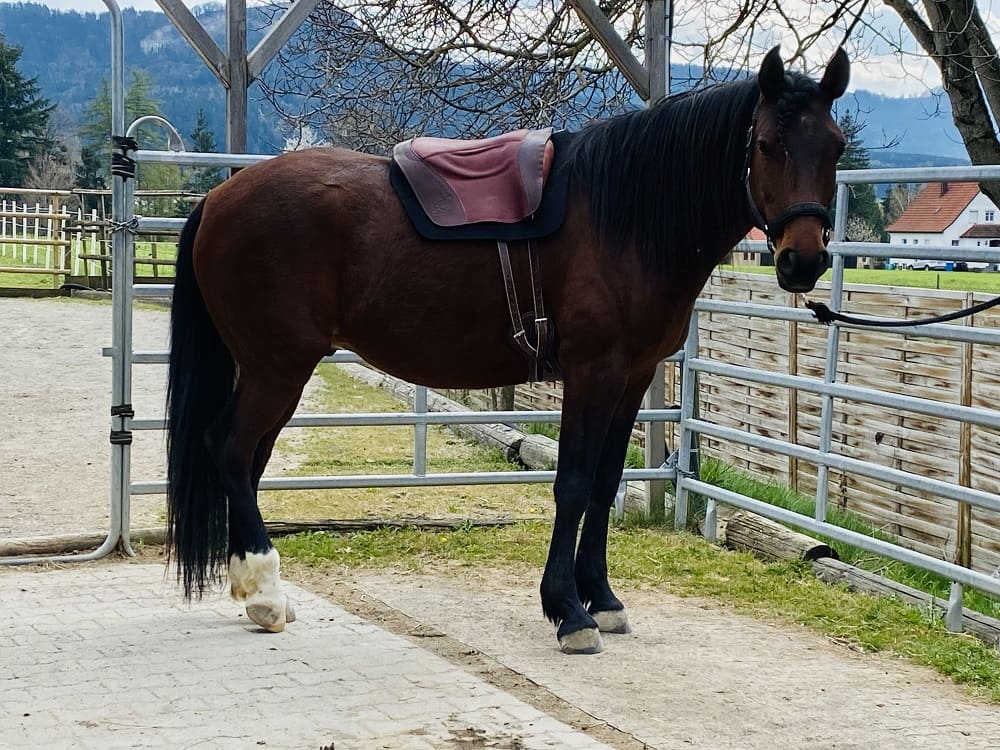 The plan for my easter holiday was to drive to Anja Hass, licensed Bent Branderup Trainer to have a full week of training hands-on and life at her beautiful place in the Black Forest, which is a few hours' drive from my place. This was booked already last year, and
Read more »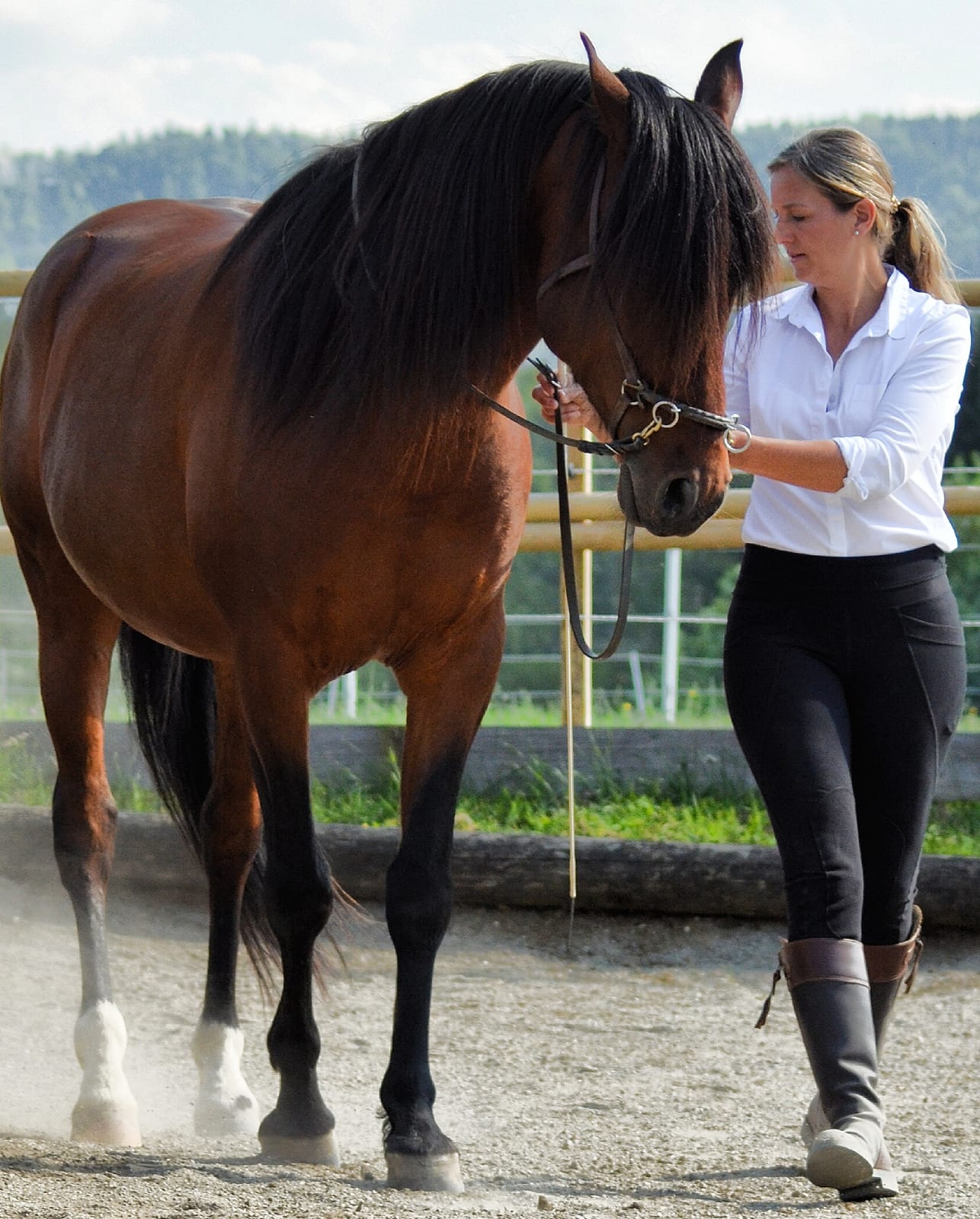 With the new year a new chapter has started! It has been a wonderful journey to learn and grow with Straightness Training over the last 10 years, which I am very grateful for. The ST Academy developed immensely over the last years into an extraordinary online academy and is helping
Read more »